Days passed with Maaneet's love growing stronger each day.. Everyone around them noticed the sparkle in their eyes.. The sparkle that spoke the intensity of their love.. Everyday both learned something new about each other.. For them, it was their journey of knowing each other..
One day, Maan and Geet went to shop for themselves.. First they went to the ladies section..
Geet picked up two pair of shorts, three pair of jeans and she was still selecting tops for herself..
Maan hugged her from the back.. Geet smiled..
Geet: Maan.. Market me hain hum.. Ghar chalke karna romance..
Maan: kyun?? Mera to abhi romance karne ka dil hai..
Geet smacked his arm..
Geet: Maan.. Bade besharam ho gae ho tum..
Maan: haan ji.. Aapke pyar me to Maan Singh Khurana waise bhi bohot kuch kar gaya hai..
Geet shied..
Geet: acha ji.. To ye bhi meri galti hai.. Ab mai kya karun agar mere upar Maan Singh Khurana bilkul fida hi ho gae..
Both Maan and Geet gave away a hearty laugh.. They loved each others' company.. It was a bliss for them..
Maan: ye sab me main bhul hi gaya ki main idhar aaya hi kyun tha..
Geet:
dekha Maan Singh Khurana ab mujhme itna ghum ho jaate hain ki baaten bhi bhul jaate hain..
Maan: haan haan thik hai.. Geet Handa ka jaadoo hi kuch aisa hai.. Ab has baad me lena pehle mera haanth to dekho..
Geet looked down at Maan's hand to see a dress there..
Geet: Maan.. Ye mere lie..???
Maan: haan.. White colour me you look really angelic.. That's why white colour ki dress.. And ye bohot casual bhi hai..to you can wear it at home too.. Zaruri nahi hai ki koi special occassion ka wait kia jaae..
Geet: OMG Maan.. You really think so much for me..
Geet lightly kissed his cheek..
Maan smiled...
Maan: ab meri Angel ke baare me mai nahi sochunga to koi aur aaega kya sochne..
Geet: ye bhi sahi hai...
Both of them smiled looking at each other...
Geet went and came out in the white dress and she truly looked like an angel.. It seemed as if the dress was made only for her.. It fitted her perfectly..
Maan moved forward and held her by her waist... He looked deep into her eyes..
Maan: you look heavenly Geet.. Incomparable..
Geet blushed..
Geet: sachhi Maan.??
Maan: haan Angel.. You truly look very very beautiful..
Maan kissed her forehead and asked her to change back..

Geet nodded and went off to change..
Maan payed for the dresses and then they moved towards the men section..
Maan picked up some random clothes and was about to leave when Geet caught his hand..
Geet: ye kya tha Maan...???
Maan looked around with a confused expression when Geet pointed towards the clothes in his hands..
Maan: acha ye.. Mere clothes aur kya..
Geet: ye konsa tareeka tha clothes select karne ka..
Maan: kya??
Geet: Maan.. Abhi mere lie to bade interest se dress select kar rahe the.. Tum gay ho kya.. Girls ke dresses me interest aata hai tumhe..
Maan: check kar lo khud hi main gay hun ya nahi..
Geet got embarrassed and her cheeks turned red..
She somehow held herself..
Geet: bakwaas mat karo Maan... Chalo we'll shop for you properly..
Geet looked through a lot of shirts.. And finally selected five of them.. Then she selected three t-shirts.. She looked through some jeans..
Geet: Maan.. Ye jet black achi lag rahi haina.. Aur ye navy blue bhi..
Maan: haan Geet..
Geet: tum to aise thik bole jaa rahe ho.. Jao jaake ye try karke aao..
She threw the black one towards him.. Maan tried out both the jeans and finally they selected them, payed for them and left the shop..
Geet: uhh.. Finally.. Ho gai shopping..
Maan: tumne hi itni der laga di..
Geet: bekaar me ilzam mat lagao.. Ab ache se shopping karne me itna time to lagta hi hai.. Tum jaise kar rahe the shopping waise nahi ki jaati..
Maan: ohh please Geet.. Mai saalon se waise hi shop kar raha hun..
Geet: gadhe ho tum.. Acha hua mai tumhari life me aa gai.. Nahi to sari life gadhon ki tarah shopping karte..
Maan kept staring at Geet.. She looked so cute making fun of him and them laughing heartily..
As if in a trance.. Maan pulled Geet towards the fire exit stairs and slammed his lips on hers.. Geet was first shocked at his sudden action but then she started responding to his kiss too.. Both their saliva mingled inside the mouths.. Their tongues tasting every crevice of each others' mouths.. Both went crazy with the feel of each others' lips.. They kept kissing each other breathless.. Sucking and biting each others' lips..
None wanted to break apart but alas! oxygen was some need..
Reluctantly they pulled apart..both their faces flushed and a tinge of red hue adorned Geet's cheeks..
Maan smiled seeing the blush on his Angel's face..
Maan: Geet.. Kuch khane chalen..??
Geet nodded her head still looking down out of shyness..
Maan pecked her lips once and held her hand and took her to a restaurant..
They had their dinner and Maan dropped Geet home..
Few days later..
Geet kept banging the door...
Geet: Maan.. Jaldi nahake niklo na.. Breakfast thanda ho raha hai..
Maan.. Knock knock..
Maan.. Knock knock..
Maan.. Knock knock..
Maan opened the door.. He stood there.. His chest bare in front of her eyes.. There was just a towel wrapped around the lower half of his body.. Water was dripping from his hair making him looking all the more sexy.. Geet's gaze followed a water droplet.. It fell from his hair kissing his cheek.. Then it flowed to his chest caressing it.. Then the droplet moved down and got lost in the towel..
Maan looked at his Angel's intense gaze towards.. He was getting aroused just by her looks.. He pulled Geet towards himself, she crashed to his chest and her lips brushed over his chest.. He shuddered under her kiss.. He lightly placed his lips on hers and kissed her lovingly.. Slowly that kiss turned passionate bruising each others' lips..
Finally they broke apart breathing heavily..
Geet: Maan.. Chalo breakfast..
Maan: haan.. Tum chalo mai aata hun..
Maan reached the dining table and Geet settled herself in her 'permanent seat'..
Geet: kya Maan.. Itni der laga di.. Mai kabse knock kar rahi thi..
Maan: knock..ohh please.. Call it banging the door Geet.. Tum pagalon ki tarah door bang kyun kar rahi thi...
Geet pouted..
Geet: haww.. Tumne hi kaha tha aaj tumhe jaldi important kaam se jana hai.. Tabhi mai subah subah tumhare ghar aa gai...
Maan: aww mera bachha.. I know that.. But itna zada door bang..
Geet: I was trying to..
Maan kept his finger on her lips..
Maan: sshh.. Rehne do.. Let's eat..
They had their breakfast feeding each other..
Maan: chalo Geet mai chalta hun..
Geet: yeah.. All the best for your work.. And yeah don't forget the evening.. Aaj meri movie ki success party hai..
Maan: of course I remember it Geet.. How can I forget that.. Though I'll come a little late but aaunga zaroor..
Geet: yup.. I know my baby.. Acha mai tumhara outfit select karke bed pe rakh dungi.. Wohi pehenna..
Maan: jo hukum sarkaar.. Ab mai jaun..??
Geet: haan...
Maan pecked her lips and left for his work..
Geet selected a pair of black jeans, a white shirt and a black coat for Maan...
Geet: classic and handsome..
Geet patted herself for her choice and locked Maan's house and headed for her home..
Geet was ready at her place.. She was just waiting for her cab..
She was wearing a jet black full-length gown..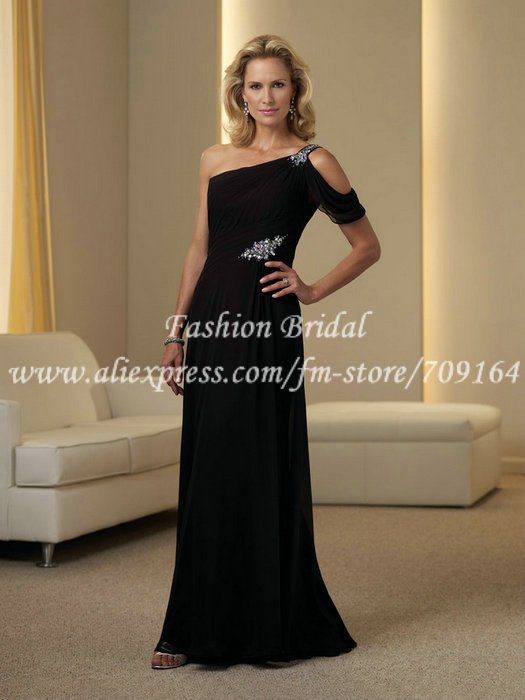 She had teamed it up with a diamond neck piece, a diamond stud earrings and black heels with silver lining..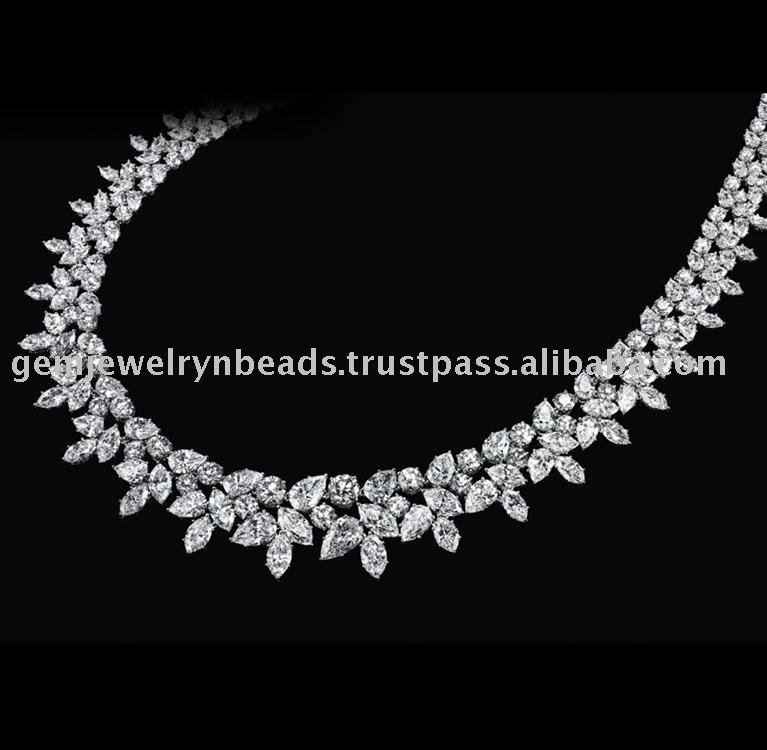 She had done minimal make up and had tied her hair in a loose bun..

Words would have been less to describe her beauty.. Her skin shone bright.. Her eyes had the sparkle of a waterfall... Her lips adoned a smile that made the vibes around her positive.. She looked simply ravishing..
Finally her cab arrived and she went for the party..
The moment Geet entered the party, all the eyes turned to her.. No one could take off their gaze from the beauty that stood in front of them.. Girls got sooo jealous of her beauty.. One.. She had Maan Singh Khurana by her side.. Plus.. All the guys were shamelessly staring at her..
Geet entered the hall and went to the director..
Geet: good evening sir..!!
Director: good evening Geet..!! See who's here to meet you..
Geet looked ahead and saw Farhan Akhtar standing there..
Geet had a huge smile on her face.. She immediately thought of Maan.. She again rejoiced the moment she met Maan..
Geet went forward to Farhan..
Geet: good evening sir..!!
Farhan: heyy.. You forgot what I told you..
Both of them laughed heartily..
All eyes turned towards Geet and Farhan.. Everyone was surprised to see Geet already knew Farhan Akhtar.. Girls got even more jealous.. Another hottie beside Geet..
Geet: sorry Farhan.. Just slipped out of my mind..
but you for sure didn't miss it out..
Farhan: of course no Miss Geet Handa.. And waise bhi.. I saw your movie and I must say Geet.. You're truly a brilliant actress.. And I really mean it.. And yeah you're definitely in my next movie..
that's why I came here today.. To meet you.. We should get to know each other better.. That would help..
Geet: that's really nice of you Farhan.. I'm really glad I met a man like you..
Farhan: thank your guy for that Geet..
Geet blushed with Farhan's sentence..
Farhan: ooo... Blush haan.. I must say you guys look really nice together..
Geet: thanks a lot.. I'm really lucky to have him..
Both of them kept talking for sometime..
Farhan: okay Geet.. I should leave now.. I just came to meet you..
Geet: thanks Farhan..
They exchanged their numbers and Farhan left the party..
The unit girls looked towards Geet with an expression of jealousy.. They called out to Geet and Geet oblivious to their feeling of envy went to them..
Geet: hi girls.. Our hard work finally paid off right..?? It was great working with you girls..
Girl 1: yeah Geet.. Same here.. And by the way.. You look gorgeous..
Geet: thanks..
All of them kept talking about stuff here and there..
Girl 3: Geet.. Aj Maan isn't here..??
Geet: uhh.. He had some important work.. He'll be coming a little late..
Girl 3: ohh.. I must say you have a hottie by your side..
Geet: uhh.. Don't address him like that.. He's a great person at heart..
Girl 3: yeah right.. We know that.. Tabhi to tune use phasa lia..
Geet: huh..??
Girl 3: aur nahi to kya.. Sahi hai yaar.. Success ki seedhi chadhne ka acha tareeka hai.. Nice tactics girl.. Shareef sa famous banda phasao and successful ho jao.. Way to go girl..
Geet looked blank at them.. She turned her head in anger and frustration when she saw Maan going back from the entrance..
Geet's heart broke into pieces... Did he mistrust her?? Did he believe these girls?? Will he leave her??
Geet stood their numb.. Her feet rooted to the ground.. She looked expressionless towards the entrance with a shattered heart to handle..