Next day..the newspapers buzzed with the news of Maan Singh Khurana dating Geet Handa confirmed by MSK himself...
Geet's movie got a great review.. She was praised plus the movie was also praised by the critics..

Geet got up with Maan's phone call..
Maan: Angel.. Did you see the newspaper today.. Front pe tumhari photo hai.. You're looking sooo pretty... You look angelic my dear..
Geet instantly beamed hearing that..
Geet: no.. I didn't see it.. Mai to abhi tumhare phone se uthi.. Wait.. I'll see it right now..
Geet ran to the hall and picked up the newspaper and what she saw left her surprised.. There was a huge photograph of Maan and Geet together stating their relationship..
Geet: Maan.. Isme to tum bhi ho.. And you're looking soo gud.. Sirf mere baare me hi kyun bataya mujhe..??
Maan: to maine khud ko to dekha hi nahi.. Mai to bas apni Angel ko dekh raha hun who truly looks like an Angel..
Geet: Maan.. Tum bhi na.. Tum bhi bohot ache lag rahe ho sachhi..
Acha Maan.. Aaj kahin bahar chalen?? I mean.. My movie got so much of praise and Rimi bhi nahi hai.. She has gone to Goa for a shoot.. Hum dono kahin bahar chalte hain.. What say??
Maan: bahar kyun?? Lets celebrate at your house nah.. Lets watch a movie together.. I'll make the popcorn and I'll get the ice cream from outside.. And you make whatever you wanna eat.. Okay??
Geet: yeah okay.. I like the idea.. Ghar pe we get more privacy too.. Chalo I'll make chowmein and fruit cream... You like them..??
Maan: I love everything you make Geet.. Done.. Get it ready.. Love you.. Now chalo tayyari karte hain.. See you in the evening.. Byee Angel..
Geet: okay byee Maan.. Love you..
Both of them started preparing the stuff for their small celebration..
Geet chose a light blue knee length sleeveless dress.. It just had a spaghetti strap...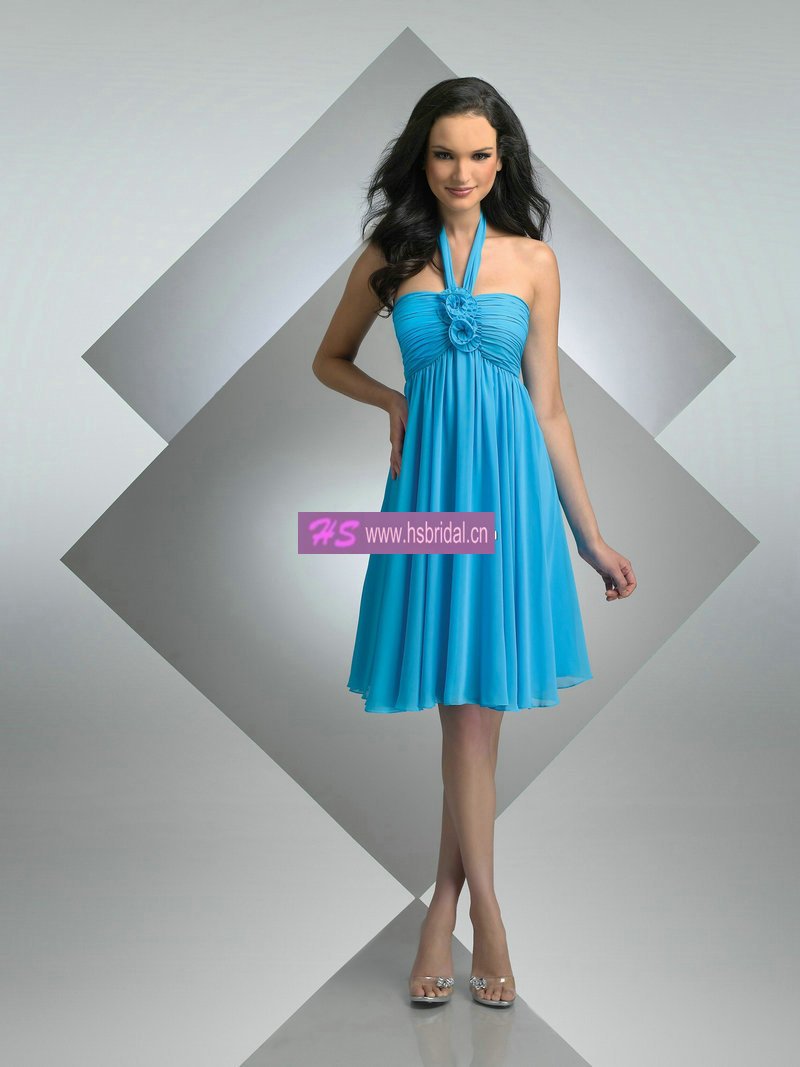 Geet: uhh... Maan ko isme mai bohot achi lagungi..
Maan on the other hand chose a light blue t-shirt and a black jeans..
Maan: Geet ko bohot pasand aaega..
Both of them were very busy preparing everything for tonight...
Maan reached Geet's home sharp at 7..
Geet opened the door and Maan just kept gaping at her mesmerised and the other way round for Geet.. She just lost herself in her HOT boyfriend... Both of them kept looking at each other lost..
Maan looked at blue dress Geet was wearing.. How well it fit her.. Her star-shaped pendant.. Her blue round earrings.. Her blue sandal..




Everything was so fashionable and yet she looked so decent.. Maan just kept drinking the beauty of his Angel..
Geet looked at Maan from top to bottom.. His black converse.. His black jeans.. His blue t-shirt with short sleeves and his muscles peeping out from his sleeve.. Giving him an irresistible look...

Suddenly Maan's phone rang getting both of them out of their trance.. They smiled uncomfortably and Maan attended his phone..
He came back after sometime..
Maan: Geet.. You look gorgeous jaan.. Really..
Geet shied..
Geet: thanks Maan.. Even you look great..
Maan: okay.. Geet close your eyes..
Geet: ab kya surprise hai Maan..??
Maan: aankhen to band karo..
Geet closed her eyes.. And Maan placed a ring in the 3rd finger of her right hand..
Geet instantly opened her eyes completely surprised.. She never expected this..
Geet: Maan..
Maan: shh Geet.. Abhi engagement ring nahi pehna raha.. Wo zada khaas hogi.. Par ye ek chota sa congratulations gift.. Aur dekho.. This ring looks even more beautiful in your finger..
Geet: thanks a lot Maan.. I love you..
Maan: uhh uhh.. Ek aur surprise hai...
And Maan brought a star-shaped cake in front of Geet...
Geet looked at Maan with a smiling face..
Maan: tumhara favourite chocolate cake.. Meri star ke lie..
Both cut the cake together and gave a bite to each other..
Maan: chalo tum koi movie choose karke lagao.. Tab tak mai popcorn banata hun..
Geet: okay..
Geet placed a soft kiss on his cheek.. She was about to run away when Maan caught her hand and jerked her backwards.. Her back collided with his chest and shivers ran through her spine..
Maan wrapped his hands around Geet's waist and twirled her around making her face him.. He squeezed her waist tight and placed his lips over hers.. Geet moaned his name making him even more wild.. Maan bit her lips and then licked it off.. He massaged her waist continuing his assault over her lips.. Geet held his hair and kept massaging his head.. Maan's hands traveled up to her mounts and he harshly squeezed it.. Geet moaned out loud..
'Maaan'..
Maan suddenly jerked back.. Geet quickly fixed her clothes.. Both were embarrassed..
Maan: uhh uhh.. G.. Geet.. Tum jao pick the movie.. I'll prepare the popcorn..
Geet: hmm..
Geet ran to the hall while Maan disbelievingly ran his hands through his hair..
Maan: pagal.. Aaj tu kya kar raha tha.. Pata nahi Geet kya sochegi.. Uff.. Chal.. Popcorn bana..
Maan prepared the popcorn and went to the hall..
Geet had already put the DVD of Kuch Kuch Hota Hai..!!!
(My dedication to my Doll(Zahra15).. Doll.. I know u luv SRK.. So this one's for you..muah..)
Maan: wow.. KKHH.. Nice.. I like this movie..
Geet: me too..
Maan kept the popcorn bowl on the table and settled himself on the sofa.. Geet played the movie and came and settled herself in Maan's lap..
Geet: ye ho gai meri seat..
Maan smiled and kissed her forehead.. He wrapped his arms her waist and both of them started watching the movie..
The movie was going on and then SRK said..
'Pyar dosti hai'..
Both Maan and Geet looked at each other with love sparkling in their eyes.. They lightly kissed each others' lips and started watching the movie again..
The movie kept going and then came the scene.. Kajol was all wet in her red saree.. Maan was imagining Geet in that red saree all wet.. Just little was left to his imagination.. The clothes sticked to her body making her look irresistible..
On the other hand.. Geet was imagining Maan in place of SRK.. Black shirt.. Black trousers.. All wet.. The clothes were sticking to his body in such a way that his perfectly shaped body could be seen even above the clothes.. He just looked soo desirable..
Maan desires were rising high.. He held Geet's waist even more tight and bit her shoulder..
Geet moaned his name loud.. His name from her mouth just added fuel to the fire inside him.. He slammed his lips over hers and started sucking and biting her lips harshly.. Geet held him tighly digging her nails into his clothes.. She wanted more and more of Maan.. She kept moaning his name madly.. Maan scooped her in his arms and carried her to her bedroom not leaving her lips even for a second.. He placed her on the bed and went on top of her.. He kissed her madly while his hands slided the strap from her shoulder.. He did the same with the other strap still kissing her.. Geet raised his t-shirt and Maan helped her remove his t-shirt.. Geet roamed her hands all over his back feeling his skin.. She dug her nails in his back trying to control her urges.. Maan bit her shoulder and sucked over there.. Geet bit his shoulder.. And Maan moaned out loud..
'baby.. You're amazing'

.. Maan slipped her dress down exposing her cleavage.. He bit her exposed cleavage and Geet arched back giving him more access and kept moaning his name.. Maan caressed her thigh ever so sexily making her insides go wet.. Geet squeezed his muscles letting him know her desires too.. Maan slipped her dress to her waist.. He cupped her breasts and rocked them from over her bra.. She arched back and moaned..
'yes baby..'
... Maan unbuckled her bra.. Her buds were already so hard awaiting his lips.. Maan sucked her hard buds..
Geet: aahhh.. Maaan.. Bite them please..
Maan bit them lightly and licked them off..
Geet's hands reached to Maan's belt when she felt Maan moving away..
She opened her eyes instantly.. Maan buckled her bra and pulled up her dress..
Geet looked at him with confusion in her eyes..
Maan smiled at her confusion..
He lied down beside her.. He hugged her wrapping his arms around her waist..
Maan: Geet.. I know both of us are craving to claim each other.. But I want to claim my Angel completely as Mrs. Khurana not as Miss Handa.. I love you Angel.. And I would never want to disgrace your feminity.. I love you Geet but more than that I respect you as a woman..
Geet looked at Maan lovingly with tears stinging her eyes..
Geet: Maan..
Maan: haan Geet.. Hum puri tarah se ek dusre ke honge but only after I introduce you as Mrs. Khurana to the world..
Geet instantly kissed his eyes.. She cupped his face..
Geet: I love you Maan..
Maan: I love you too Geet..
Both laid there in each others' arms cherishing their love and the moonlight shone over their unified figure blessing their pure love..!!